My Career

I have been working in Information Technology for over twenty (20) years.   Much of that time as a Microsoft Windows / Intel "Server Guy" for a number of industries,  working with VMWare, SQL, etc. As a generalist I am a Jack of all Trades (thus my blog logo).
The last seven (7) years I have been the leader of a service desk dedicated to user access management and controls.  We apply ITIL and Agile best practices and just recently established a refocus on a Lean/Six Sigma management style with a program known as Continuous Improvement.
I am responsible for managing my teams time, and believe that the best way to do so is to empower them by giving them the opportunity to learn, guiding them through the difficult areas and trusting them to do the right thing with the skills they have acquired.
My Family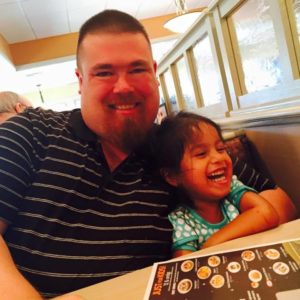 I am happily married to a photographer and graphic artist, and I am the proud father of a wonderful little girl.
My wife and I run the neighborhood Facebook page. My wife focuses on school information while I work with my neighbors on any community tasks. We organize events and coordinate with neighbors to try and create a positive and safe environment for our child (and our neighbors!).
For the Holidays – my Wife, Daughter and I love to decorate for the holidays. I use a product called a "Light-O-Rama to combine music and lights.
For halloween I bring a collection of pumpkins to life – singing popular halloween music.
When halloween lands on a friday or saturday we have built elaborate halloween haunted trails for the neighborhood kids.
For Christmas – we have animations all over the yard – in tune with popular hits broadcast over an FM transmitter!
During the fourth of July – we celebrate with fireworks. my daughter loves the big explosions!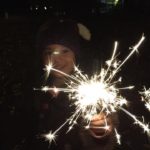 My Hobbies
I have a number of activities that keep my attention.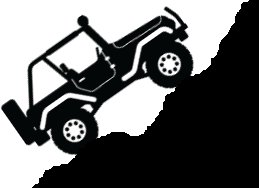 I love to be outdoors – I was an avid 4×4 enthusiast, preferring "overland" or "Car camping". In other words – while I love going to remote places, I am not looking to find places upon which to break my vehicle. Five years ago we sold the Jeep in order to Adopt, but a new jeep is on the way.. in five more. *(adoption is very expensive).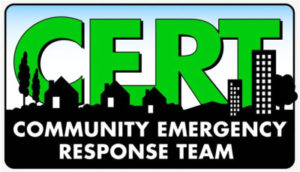 When I stopped being able to be active on weekends with the Jeeping – I begain to look into other local activities. One activity was my Local CERT organization. If you are not familiar with CERT – but you like to help out, please look it up. While dealing with the CERT folks – they introduced me to HAM radio. During disasters, Amateur Radio Emergency Services (ARES) operators volunteer to provide communications assistance. Yes folks – it's not just for white haired old men anymore!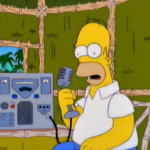 I got my Technician License last year – but I don't have a heavy duty radio… YET!